Evaluating Digital Citizen Engagement - workshop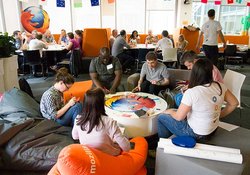 The Workshop
A practical workshop for understanding and improving impact by looking at the effective evaluation of Digital Citizen Engagement (DCE) initiatives.
Where: Mozilla, 101 St Martin's Lane, 3rd Floor, London. WC2N 4AZ | Details
When: 09.30-16.30, 29 October 2015
With growing demand for transparency, accountability and citizen participation in policy making and service provision, citizen engagement work is becoming increasingly important. This means engagement between citizens and their governments, as well as with donors and the private sector that deliver government services. Increased use of technology brings both opportunities and challenges to citizen engagement processes, including opportunities for collecting, analyzing and evaluating data about those processes.
A participatory and practical one-day workshop will look at the effective evaluation of such Digital Citizen Engagement (DCE) initiatives. The workshop is based on recent work completed on behalf of a World Bank project to develop a framework for such evaluation to be used internally by the Bank to guide its evaluation work in this area. The Guide to Evaluating Digital Citizen Engagement will be published Autumn 2015 and is a useful resource for anyone involved in DCE (designing, scoping and planning) or evaluation of DCE programmes and activities. The field evaluations conducted in the creation of the guide (in Brazil, Uganda, Kenya and Cameroon) will be featured in a book (Civic Tech in the Global South) due to be published at the end of 2015.
The workshop will provide an overview of practical steps to assess the extent to which digital tools have contributed to citizen engagement and the help to understand the impact that the introduction of technology has had on the engagement processes.
We will look at these issues through a number of lenses - each of which will explored in turn;
Objective: Is the program objective reasonable and appropriate, and to what extent do the activities meet these objectives? Is the rationale reasonable and appropriate? 
Control: Which actors own, controls and influences the digital engagement process? 
Participation: Who participates and how? Technology: How effective and appropriate is the choice of technology and how well was it implemented? 
Effects: What effects does DCE have on processes and outcomes?
In order to have maximum impact and get the most out of the workshop, we invite participation in the workshop of people and organisations that are actively engaged in the planning or implementation of a DCE initiative or evaluation of such an initiative. Participants (a maximum of 2 per organisation) should bring a one page outline of the DCE project that they are working on. We will structure practical elements of the workshop around participants projects. Having real projects to work with will therefore be important.
Workshop outcomes
At the end of the workshop, participants will have;
Reviewed digital citizen engagement evaluation in terms of scoping, design and planning 
Examined the five lenses through which DCE evaluation can be approached

objective, control, participation, technology and effects

Applied each lens to a practical and real DCE design or evaluation project
Drafted a range of evaluation research questions for use in evaluation planning
Prepared a draft plan for applying the lenses in more detail
Participation 
The workshop is free, thanks to the generous provision of the venue by Mozilla. Teas and coffees are provided but lunch is not included. 
Participation is by RSVP only. We have a maximum of 25 places. These will be allocated on a first come first served basis, for those with clear DCE initiatives that they will be working with during the workshop. Registration for the event is via the event page on Meetup.
It would be great that everyone coming to this has a real DCE project to work on. It will be much more practical and real that way. Please consider that when RSVPing! and let me know details about your project. I'm interested to hear what the projects are, so please add details in any comments on Meetup or direct to me at martinbelcher@aptivate.org.
We will confirm participation during the week starting 12 October. The workshop will be run on 29 October.
If there is demand we will use a waiting list and look to repeat the workshop in the near future.